Hydraulic Forging Press 12000 ton.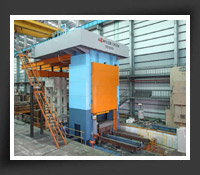 LF-5000-3800 mm x 2400 mm Cold Forging Press.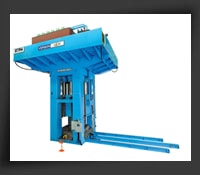 125 ton~3000 ton Hydraulic Cold Forging Presses with robots & automation systems installed in Taiwan.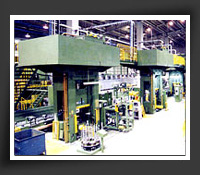 3300 ton bolster size 78" x 60" Hydraulic Cold Forging Press installed in the United States.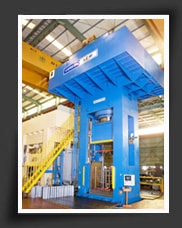 2000 ton Hydraulic Cold Forging Press with front moving bolster installed at Mitsubishi Heavy Industries, Kobe Steel Shipyard in Japan.